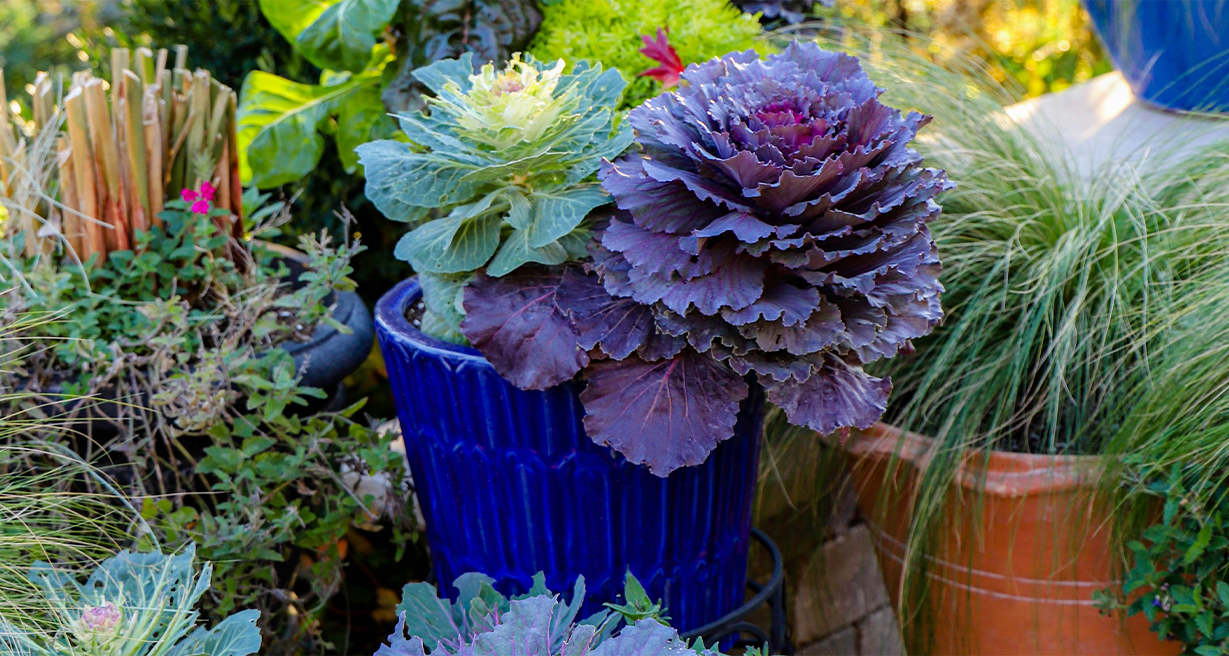 From colorful classics to spicy newcomers, these fall favorites are perfect for your garden, porch or home. Find them all (and many more) at Wannemaker's greenhouse and nursery today.
While the rest of the landscape gets increasingly dull in the late fall, mums keep your garden bursting with bright, vivid color all season long. These cool-weather favorites have a long blooming cycle, so feel free to plant them early.
Tip: Plant mums in a bed of kale or cabbage to make their colors
really sing.
Fall gardeners love peppers because they're hardy, easy to care for, and bursting with fiery colors like orange, red and yellow. Their fruits typically last from the spring through the late fall, and although they look tasty, these varieties are designed mostly for decoration.
Tip: Peppers can be picky when it comes to space. If you're potting them, we recommend using a container that's six inches or larger to keep them from drying prematurely.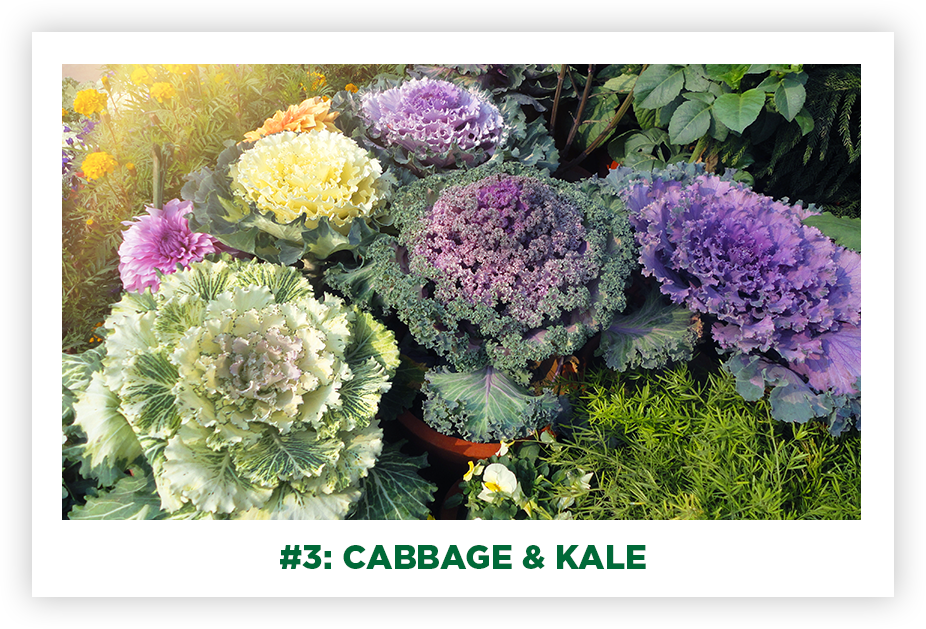 Whether they're the background or the stars of the show, ornamental cabbage and kale bring texture, shape, and rich layers of green to gardens or pots. As the temperature drops, their colors intensify – they're at their most striking near the end of the season.
Tip: Cabbage and kale tend to grow slowly. When in doubt, select larger plants and don't anticipate major growth throughout the season.

Loved by pollinators and gardeners alike, asters bring vibrant color to your garden when summer plants are beginning to fade. Choose from a variety of heights and colors, from pastel blues and pinks to deep scarlets and purples.
Tip: Asters pair well with ornamental kale or shrubs.

Pansies are the gift that keeps on giving. When planted in the early fall, these beauties last through October, then return on sunny days in the winter and later in the spring. Perfect for the garden, on the porch, or as a holiday gift.
Tip: To maximize the number of blooms throughout the late fall and winter, try multiple plantings spaced 7-14 days apart.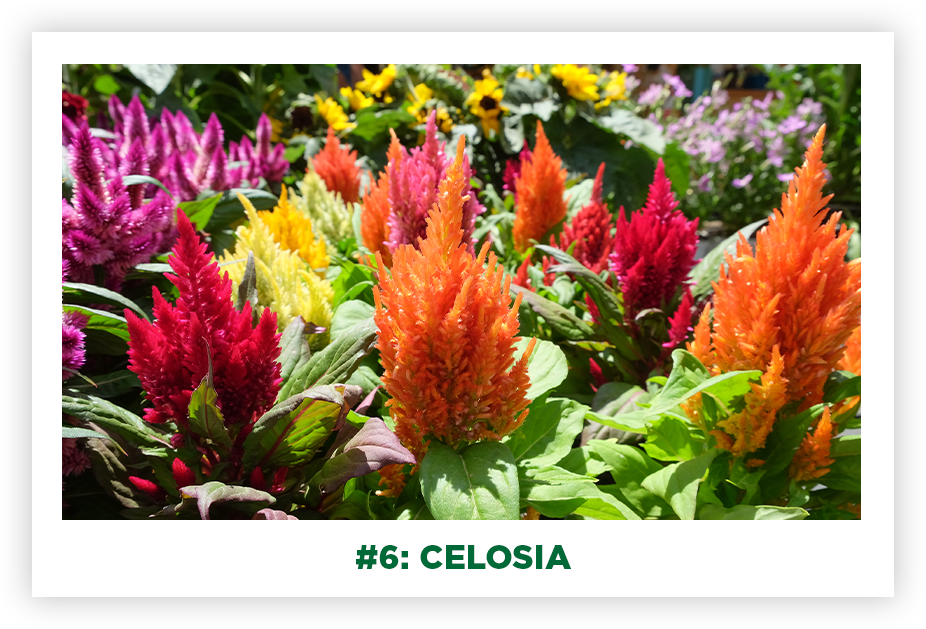 Named after the Greek word for 'burning,' these fiery plants bloom in the fiery shades of an autumn sunset. They grow best in the garden, though they can be potted as well, and thrive in full sun conditions (at least six hours of sunlight per day).
Tip: Celosia require regular watering. You'll want to monitor the soil around them and add water when the top two inches are dry. To improve drainage and prevent mold, try mixing compost or sand into the soil before planting.