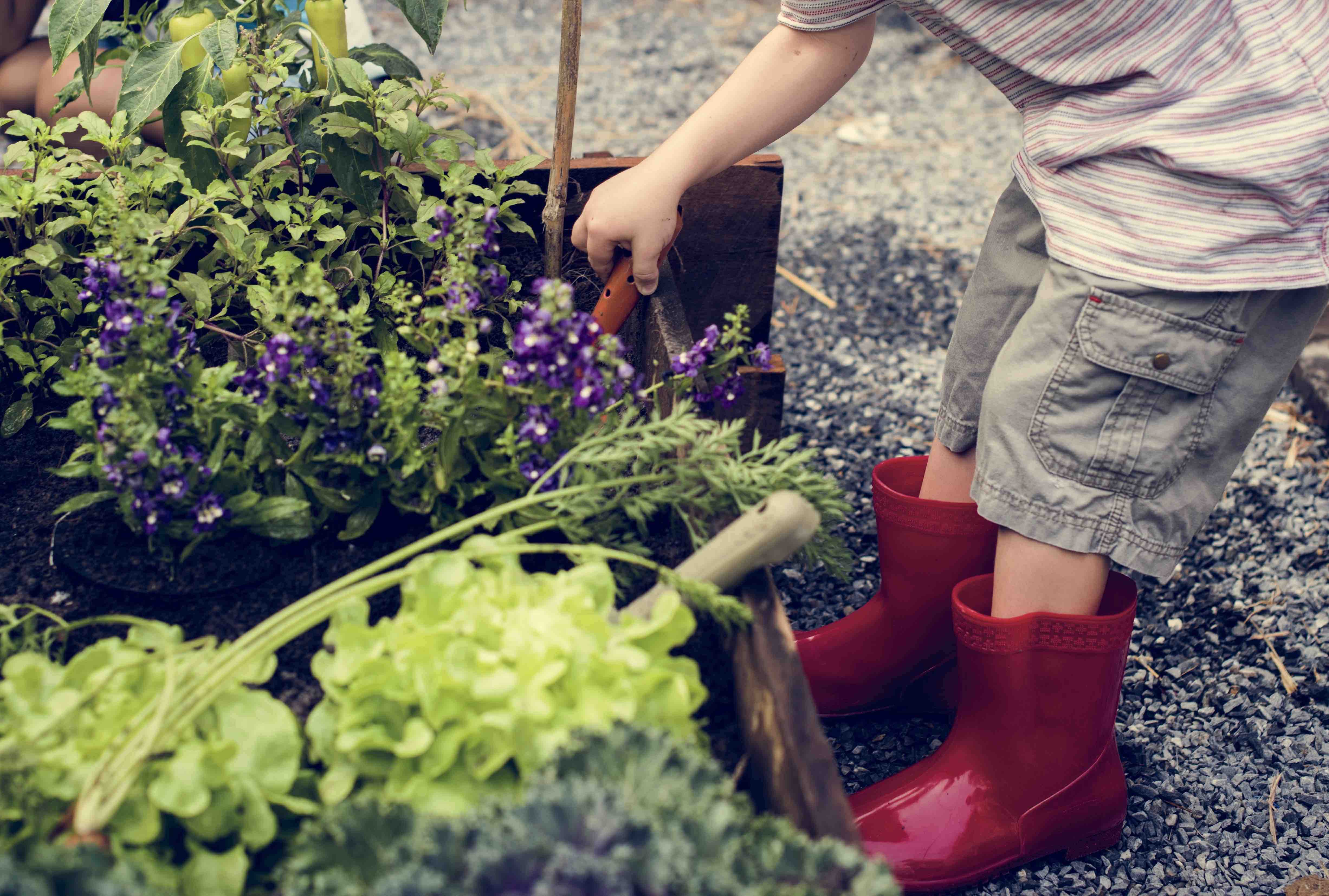 It's good to get their green thumb early. This fun summer series teaches kids – from kindergarten through 6th grade – the basics of gardening, and how to care for the natural world around us. Children will learn about plants, birds, butterflies, bugs and more, and tend to their very own garden bed all summer long.
Kid's Garden Club meets on Wednesday evenings (unless otherwise noted), beginning June 5 from 6:30-7:30 PM. Registration fee is $40 and includes a Kid's Club t-shirt.
CLICK HERE to download the registration form.
Registration is limited, so sign-up early. Registration forms can be turned in to the Courtesy Desk at Wannemaker's Home and Garden or emailed to headcashier@wannemakers.com. For more information, please contact Barbara at barbarac@wannemakers.com.
Kid's Garden Club Schedule
Garden Planting Party
Wednesday, June 5 | 6:30-7:30 pm
Time to plant our own raised garden bed that we will tend here all summer long. Learn about vegetables, herbs and flowers.
For the Birds
Wednesday, June 19 | 6:30-7:30 pm
Learn how to attract birds to your backyard. Make pinecone bird feeders.
Oh Yuck, Worms
Wednesday, July 3 | 6:30-7:30 pm
Did you know that worms will eat lots of garbage? Learn about worm composting and how worms turn garbage into wonderful compost for the garden. Maybe even take some worms home to try it yourself! Make worm booklets and worm bookmarks.
Butterfly Gardening
Wednesday, July 17 | 6:30-7:30 pm
Attract these winged beauties to your garden with the right plants to feed the baby caterpillars and adult butterflies. We will learn all about butterflies. Make butterfly info pop-up.
It's a Bugs Life
Wednesday, July 31 | 6:30-7:30 pm
Let's learn all about bugs—the good, the bad, and the totally creepy! Make ladybugs.
Harvest Party
Wednesday, August 14 | 6:30-7:30 pm
We will pick the produce we have grown in our kid's garden and snack on a garden of cupcakes and fresh veggies.