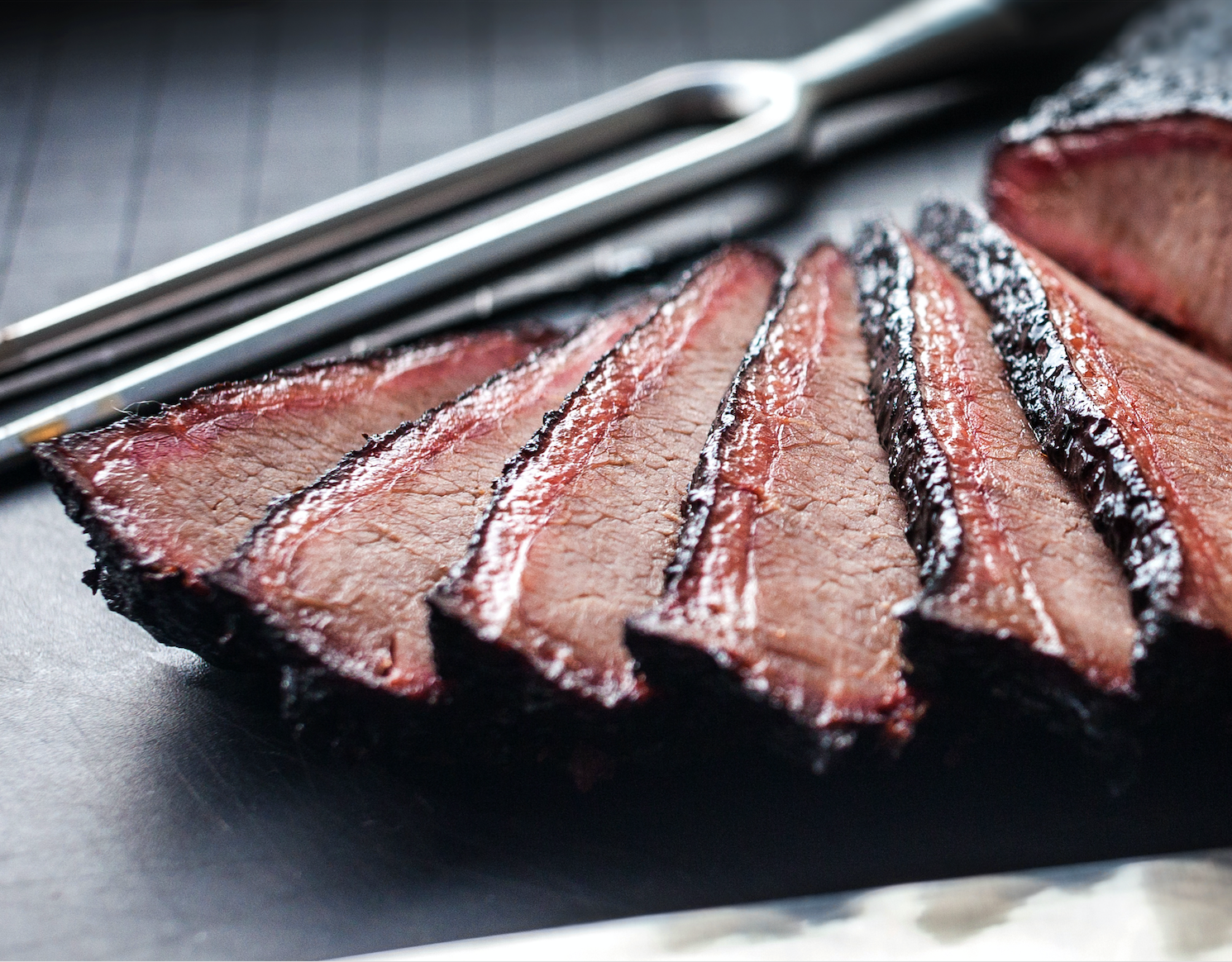 Immerse yourself in 5 hours of live BBQ instruction from award winning BBQ Experts on Saturday, February 2 from 12PM – 5PM.

Join us for a live instruction class presented by Risky Brisket Competition BBQ Team, and learn to master smoking beef brisket and other smoked meats. Experience the difference between Prime Beef and Wagyu Beef Brisket fresh off the smoker!
Our small class size guarantees a personalized experience for attendees and allows everyone the opportunity to sample all the meats being cooked. Learn how to get your 'Q Done Quick' on Double O Drum Co. Drum Smokers!
In this class you will learn to cook: 
Snake River Farms Wagyu Beef Brisket
Prime Beef Brisket
Smoked BBQ Spicy Sticky Wings
"Mac-Daddy" – Mac & Cheese Stuffed Smoked Sausage Roll
In this class we'll cover:
Meat Selection
Trimming
Injection
Seasoning / Flavor Profiles
Cooking Timelines
Smoker Management
Fuel Selection – Charcoal & Woods
Food Safety
Storing & Reheating
Techniques
Tips & Tricks
Competition Secrets
Cooking fast on Drum Smokers
Low and Slow Cooking techniques
TO REGISTER CLICK HERE.